OUR FARMYARD MARKET IS NOW OPEN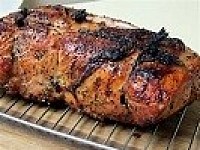 Pasture based milk fed Pork roast....YUMMMM
LOOK WHAT AWAITS YOU with  More coming every week

A place where you will find amazing family crafts such as knitted and crocheted items perfect for gift giving. Primitive pottery, handmade jewelry and so much more.
A place for you to Pick up our Local NUTRIENT DENSE food

Local Organically raised  Grassfed Beef
 Pasture based and milk fed Heritage Berkshire Pork
Pastured free range  Happy Chicken
Grassfed Lamb
Chicken eggs, Duck Eggs.
Homemade  bread
Hand rolled Authentic Perogies
ALL BAKING MUST BE PRE-ORDERED BY THURSDAY THE PREVIOUS WEEK
Coming Soon

 ,fruit pies, meat pies,  cabbage rolls, cookies, and sooooo much more
SUMMER HOURS  Call for new hours 306-237-9286 
Winter hours- call for updated hours 306-237-9286


Saturdays by appointment 4-6pm
Call 3062379286 to make arrangements outside of regular weekday hours.
sign up for our VIP event emails to Have first chance at farm events and special tours and VIP specials
Just type in sign me up and hit send